Apr

14

eAI Symposium on Digital Humanism
人間中心のAIガバナンス:ビジョンからエンジニアリングの実践へ
Organizing : "Engineerable AI"プロジェクト(JST未来社会創造事業)
Description
趣旨
AIシステムが様々な人間の意志決定に携わるようになるとともに、画像生成AIやチャットAIなどAI機能の急激な高度化が進んでいる中で、こういった技術により社会のあり方が変わっていく可能性、あるいはすでに変わっている側面が盛んに議論されています。
このような時代においては、人間の尊厳や理性を重視する「人間中心」のあり方を追求する Humanism が特に欧州では重要とされています。単に主義思想としてのHumanismというよりも、AIを含むデジタル技術と紐付いた"Digital Humanism"として定義、議論していくことが重要となります。AI倫理、AIガバナンスといった言葉で、AIプロダクト・サービスを送り出す企業にすでに強く求められていることでもあります。この"Digital Humanism"、AI時代の「人間中心」のあり方をどのようにとらえていくのか、ビジョンを掲げるだけではなくシステムの企画、開発や運用に対するエンジニアリングにおいてどう実践していくのかが、企業において重要な問いとなっています。
参考:書籍 Perspectives on Digital Humanism
本シンポジウムにおいては、これまでソフトウェアエンジニアリング研究をリードしてきた世界的研究者、そして社会心理学などにおいて従来「人間と技術の関わり」に取り組んできた世界的研究者を招き、この"Digital Humanism"をどのようにとらえ取り組んでいるのか、これから企業はどのようなことが求められていくのか、具体的で実践的な工学活動にビジョンをどうつなげていくのかといった課題について、招待講演とパネル討論を通して議論する場を提供します。
本シンポジウムは、 "Engineerable AI"(通称eAI)プロジェクトが主催しています(JST未来社会創造事業による支援)。eAIプロジェクトでは、ソフトウェア工学の知見・技術を発展させることにより、高品質なAIの開発・運用を支援するための研究開発に取り組んでいます。eAIプロジェクトの技術実証は、主に医療・交通の二領域における安全性・信頼性を中心に取り組んでいますが、強い社会の要請があるAI倫理・AIガバナンスのための工学的アプローチについて、本シンポジウムを通して議論してまいります。
後援:日本ソフトウェア科学会 ソフトウェア工学の基礎研究会、日本ソフトウェア科学会 機械学習工学研究会、日本ディープラーニング協会(ほか追加予定)
招待講演者・パネル討論参加者
招待講演者・パネル討論参加者の皆さまのご紹介は本ページ下部に載せています。
プログラム
13:30~18:00予定(招待講演およびパネル討論)
学術総合センタービル 1F 特別会議室101-103 東京都千代田区一ツ橋2-1-2 およびオンライン
| 時間 | 内容 |
| --- | --- |
| 13:30-13:35 | イントロダクション |
| 13:35-14:20 | 講演1 Carlo Ghezzi 氏:Towards a new Digital Humanism |
| 14:25-14:55 | 講演2 Bashar Nuseibeh 氏:Responsible Software Engineering for Prosocial Living |
| 14:55-15:15 | 休憩 |
| 15:15-15:45 | 講演3 Jeff Kramer 氏:Digital Humanism Values as System Requirements Goals |
| 15:45-16:15 | 講演4 Mark Levine 氏:Social Psychology and New Technologies in the Age of the Digital Human |
| 16:15-16:35 | 休憩 |
| 16:35-17:05 | 講演5 中川 裕志 氏:Survey and Analysis of Social Acceptability of AI Applied Systems |
| 17:05-18:00 | パネル討論(司会:丸山 宏 氏) |
詳細な時間割、講演タイトルは後日調整する可能性があります。
講演詳細
一部講演のアブストは追って随時公開いたします。詳細な講演内容は今後調整する可能性があります。
Towards a new Digital Humanism- Carlo Ghezzi 氏(ミラノ工科大学・イタリア)
講演概要
Digital technologies and their deep penetration into the world are changing humans and society. While they open unprecedented opportunities, they also raise serious concerns. This is generating lively discussions and several initiative have been launched, bridging digital technologies, humanities, and social sciences. The talk presents the Digital Humanism initiative (https://dighum.ec.tuwien.ac.at/), lunched by an international and interdisciplinary group of scientists to support a perspective for development of digital technologies that views humans and their values at the center. The talk also reflects on the crucial role of software in creating the digital world and on its role in the context of Digital Humanism, and calls for the need to rethink research and education in software engineering,
講演者紹介
Carlo Ghezzi is an Emeritus Professor of Computer Science at Politecnico di Milano, Italy, where he4 is currently Chair of the Ethical Committee.. He is ACM Fellow, IEEE Fellow, member of Academia Europaea, member of the Italian Academy of Sciences (Istituto Lombardo). He has been awarded the ACM SIGSOFT Outstanding Research Award, the ACM SIGSOFT Distinguished Service Award, and the IEEE TCSE Distinguished Education Award. He has been on the board of several international research programs and institutions in Europe, China, Japan, and the USA. He has been President of Informatics Europe, the association of computer science departments and research laboratories in Europe and neighboring areas.
Carlo Ghezzi has been Program Co-Chair and General chair of several prestigious conferences (including the two flagship conferences on Software Engineering, ICSE and ESEC) and member of the program committee of many international conferences. He has been Editor in Chief of the ACM Trans. on Software Engineering and Methodology, Associate Editor of Communications of the ACM, IEEE Transactions on Software Engineering, Science of Computer Programming. His research has been focusing on software engineering and programming languages. He co-authored over 200 papers and 9 books, and coordinated several national and international research projects. He was a recipient of a prestigious Advanced Grant from the European Research Council. He is currently a Steering Committee member of the Digital Humanism Initiative (https://dighum.ec.tuwien.ac.at).
Responsible Software Engineering for Prosocial Living - Bashar Nuseibeh 氏 (オープン大学・イギリス、およびLERO・アイルランド)
講演者紹介
Bashar Nuseibeh is a Professor of Software Engineering and Chief Scientist of Lero - The Irish Software Research Centre. He is also a Professor of Computing at The Open University, UK, and head of the Software Engineering & Design Group. Previously, he was a Reader (associate professor) and then Visiting Professor in Computing at Imperial College London. Currently he is an Honorary Professor at University College London and a Visiting Professor at the National Institute of Informatics (NII), Japan.
Bashar served as Editor-in-Chief of IEEE Transactions on Software Engineering, the Automated Software Engineering Journal, and ACM Transactions on Autonomous and Adaptive Systems. He is currently an Associate Editor of IEEE Security & Privacy. He chaired the Steering Committee of the International Conference on Software Engineering (ICSE) and IFIP Working Group 2.9 on Requirements Engineering.
Bashar's research work crosses a number of discipline boundaries in computing, and has received research and application awards in software engineering, human-computer interaction, natural language processing, and security & privacy. He is a Member of Academia Europaea and the Royal Irish Academy.
Digital Humanism Values as System Requirements Goals - Jeff Kramer 氏(インペリアル・カレッジ・ロンドン・イギリス)
講演概要
All complex socio-technical software systems are embedded in the world and must therefore take into account the various digital humanism and societal values and issues. How should this be accomplished? In this talk we report on our experience from a Digital Humanism Summerschool in Vienna at which we engaged participants from a wide diversity of backgrounds to collaborate and articulate digital humanism values as systems requirements goals. Each interdisciplinary team produced a goal hierarchy for a hypothetical socio-technical system.
講演者紹介
Jeff Kramer is an Emeritus Professor of Distributed Computing at Imperial College London, where he has served as Senior Dean and Member of Council, Dean of the Faculty of Engineering, and Head of the Department of Computing. His research work is primarily concerned with software engineering, with particular emphasis on evolving software architectures, behaviour analysis and model checking, requirements engineering and adaptive software systems. An early research result was the DARWIN language for evolving distributed architectures, and more recently the Three Layer Model for self-adaptive systems. Current work also includes Digital Humanism: ensuring that technology respects human interests. Jeff has been served in many major conference and journal committees, notably as a Program Chair and a General Chair of ICSE, and as Editor in Chief of IEEE TSE. His awards include an ACM SIGSOFT Outstanding Research Award and an ACM SIGSOFT Distinguished Service Award. He is a Fellow of the Royal Academy of Engineering, Fellow of the ACM, and a Member of Academia Europaea. He has published books on Concurrency, and Distributed Systems and Computer Networks, and is the author of over 250 journal and conference publications. He is a Visiting Professor at the National Institute of Informatics (NII) Tokyo and a Distinguished Visiting Professor at the Chinese University of Hong Kong.
Social Psychology and New Technologies in the Age of the Digital Human - Mark Levine 氏(ランカスター大学・イギリス)
講演者紹介
I am a social psychologist interested in the role of social identity and group processes in prosocial and anti-social behavior. Over the last 25 years I have established a reputation as a leading researcher in the social psychology of helping behaviour in general and bystander behaviour in particular. More recently I have moved towards interdisciplinary work at the intersection of psychology and technology – leading large multi-site projects which include computer scientists, software engineers, roboticists and HCI researchers. My theoretical focus has been on the utility of the concept of social identity for understanding the dynamics of behaviour in the digital age. I have explored the interactions of social identity and technology in violence prevention, privacy, security, health/well-being and environmental/sustainability behaviours. I have pioneered innovative research practices and analysis of digital data which help to advance the discipline of psychology and the wider academic community. My research projects have included experiments in labs and in virtual reality, using smartphones to collect data 'in the wild', the micro-behavioural analysis of CCTV footage of public space interactions; analysis of naturally occurring on-line text, large scale surveys, focus groups and interviews.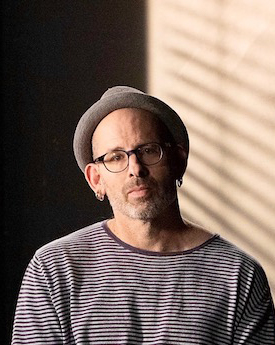 Survey and Analysis of Social Acceptability of AI Applied Systems - 中川 裕志 氏(理化学研究所)
講演概要
AI technology-applied systems are rapidly being utilized in society. However, each AI-applied system has different social acceptability. It is important to know how people feel and think about the use of various AI-applied systems in the real world for the practical application of these AI-applied systems in society. In this report, we asked seven kinds of questions about how people accept or do not accept six AI-applied systems, including medical diagnosis chat, diagnostic and surgical support, and triage from the medical field, and policy-making support, trial support, and recidivism prediction from the legal field. The interesting parts of the results of a questionnaire survey of about 1,000 general public and about 500 experts in each field are presented, and the differences between the general public and the experts are analyzed.
講演者紹介
Hiroshi Nakagawa, 1975 Bachelor of Engineering, The University of Tokyo. 1980 Completed Graduate School of Engineering, The University of Tokyo, Doctor of Engineering. 1980-1999 Faculty of Engineering, Yokohama National University. 1999-2017 Professor, Information Technology Center, The University of Tokyo. 2017-Present Team Leader, RIKEN Center for Advanced Intelligence Project. His research interest is AI in general and AI ethics in particular.
パネル討論司会:丸山 宏 氏(花王・Preferred Networks)
紹介
Dr. Hiroshi Maruyama has spent 26 years in IBM Research, Tokyo Research Laboratory, working on various computer science areas such as artificial intelligence, natural language processing, machine translation, hand-writing recognition, multimedia, XML, Web Services, and security. He was the director of IBM Tokyo Research Laboratory from 2006 to 2009. From 2011 to 2016, he was a professor at the Institute of Statistical Mathematics where he worked on projects related to big data, statistics, and their impacts on society. He joined Preferred Networks, Inc. in April 2016 as the chief strategy officer. His current research interests include practical applications of machine learning, social implications of information technology and machine learning, and computer science and statistics in general. Currently he is an Executive Fellow at Kao Corporation, a PFN Fellow at Preferred Networks, Inc., and a project professor at the Research into Artifacts, Center for Engineering at the University of Tokyo.
お問い合わせ
国立情報学研究所 石川 冬樹 f-ishikawa あっと nii.ac.jp
発表者
HiroshiMaruyama
If you add event media, up to 3 items will be shown here.